Producing the best ingredients for your livestock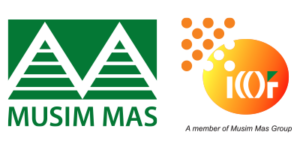 Operating since 1972, Musim Mas is one of the world's largest integrated palm oil corporations with operations spanning the entire value chain. Musim Mas, which translates from Bahasa Indonesia to "Golden Season," has established deep and long-standing relationships with our customers and stakeholders worldwide.
With its international expansion and a strong focus on product innovation, Musim Mas created ICOF (Inter-Continental Oils and Fats) – a company striving for customer excellence throughout the supply chain.
As one of the leaders of responsible and sustainable practices in the palm oil industry, we believe that it engenders better ingredients in your products. In addition to our strong focus on sustainability, customers benefit from our full supply chain excellence, made possible through control of our integrated value chain.
MaxiFat is a brand created to produce a high-quality supply of oils and fats for the ruminant and monogastric feed industries.
Our feed fats are an essential part of livestock nutrition. MaxiFat uses high-quality fatty acids to maintain and improve herd health and push the boundaries of milk constituent production.
Our MaxiFat range of rumen-protected fats provides high-energy solutions to improve milk quality, the butterfat content, body conditioning, and enhanced fertility. From 99% free fatty acids through to balancing triglycerides, we offer a full suite of feeding solutions. All are high quality C16 fatty acids tailored to meet the needs of our customers and their livestock.
Our products are available in beads (prills), flakes, and liquid form. Using only the finest ingredients sourced from sustainable sources, ensuring only the best for your livestock.